Experience the coolest thrill on water, wakeboarding combines water skiing, snow boarding and surfing techniques. You'll come across more than just water skiing hereabouts – wakeboarding is also very popular. Wakeboarding? It's a mixture of wave riding, snowboarding and water skiing.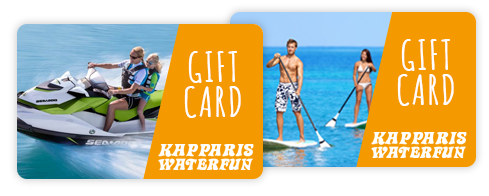 Send or print an e-gift card !
Send a watersports activity gift card of your choice with a KapparisWaterfun gift voucher! The perfect present for anyone and any occasion.